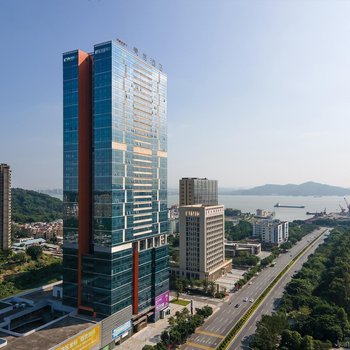 Mercure is a mid-to-high-end hotel brand from France and currently operates more than 800 hotels in more than 60 countries around the world. Coming to the Mercure Hotel in China, the French elegance is subtly integrated into the senses, providing guests with a pure French experience and international-level service, and providing rich membership benefits for Huazhu Club and Accor Delight members.
The hotel is located in Yinggang International Building, Jingang Avenue, with superior location and convenient transportation. Mercure is a mid-to-high-end business hotel under the Accor Group, with elegant and smart rooms with a wide view. The guest rooms are located 137 meters to 165 meters in the building, with a panoramic view of Nansha Cruise Home Port, Humen Bridge, yacht club and golf course. The Morandi color style guest room, created by the internationally renowned designer Mr. Zhou Guangming, is simple, beautiful, refined and elegant. It is the best choice for business people on business trips.
The hotel rooms are equipped with constant temperature and constant pressure showers, fully exchanged fresh air systems, advanced automatic intelligent toilets and Kohler bathtubs, and the AI ??guest control system brings you a new stay experience. All the hotel staff and the artificial intelligence robot Xiaomei are waiting for you under the concept of "Make A Day A Better Day".